Great Lakes Fund Solutions serves as an outsourced back-office for public direct-participation programs and private placements.
Our clients create funds that invest in real estate, energy, equipment leases, hedge funds and commodities. Typically, our clients sell their products through a network of financial advisors or independent broker/dealers, but our online direct private placement clients are growing. We maintain all of the history relating to a fund and wherever there is an Internet connection, our client's reports are available and transactions can be processed.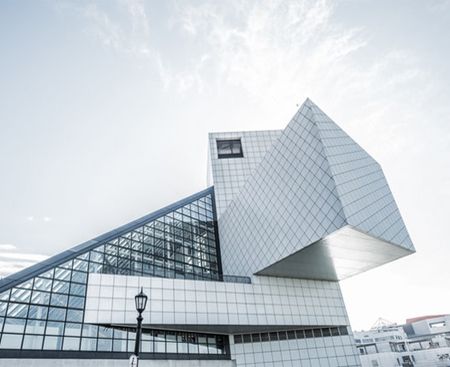 Definition Of Service Scope
Defining the service scope is a key first step with prospective clients. To perform our role as the repository of fund data and documents, we offer certain core services to all our fund sponsor clients, including: database & document management, new sales processing, and other fund operations. Discretionary service options include call center management, treasury support, fulfillment, tax, and various types of marketing support.

Fund Setup & Database Management
Setting up our eSuperior software and database, with the fund sponsor's color scheme and branding, is the first order of business when a client engages Great Lakes Fund Solutions. Data and PDF files representing the full history of legacy funds are uploaded to eSuperior. New funds are launched utilizing our system and process from the start.

New Sales
Great Lakes typically receives completed subscription documents at our offices, deposits any check payments and places transactions on "pending" or "hold" status. Pending subscriptions are periodically accepted into the fund and commissions calculated upon the managing broker/dealer's approval of a batch of investors. Investors and financial advisors receive an acceptance letter confirming the amount invested, number of units received and an invitation to join the web portal. Once logged in, investors have the option to suppress paper statements.

Fund Operations
The eSuperior web portal and the support provided by Great Lakes Fund Solutions dramatically improve the efficiency and accuracy of monthly/ quarterly tasks, including statement generation and the processing of distributions. We typically handle the generation of an ACH file for submission to the fund's distribution account and the printing and mailing of any checks. Investor/advisor access to the full fund history, statements, annual reports and K-1s—as well as the ability to update contact information online—empowers the investors and keeps the call center phones from ringing so often. (More information here)

Call Center
Great Lakes Fund Solutions may serve as the call center handling investor and advisor questions. We are the logical party to handle technical, historical information and transfer requests, passing along to the sponsor requests that relate to the investments or new programs.

Treasury Support
Great Lakes may help to open separate bank accounts and establish electronic banking support for escrow, subscriptions and distributions. Utilizing a dual-authorization procedure we can upload the relevant payments for the fund sponsor's approval.

Fulfillment/Sales Literature
Getting sales kits in the proper hands is key to the success of many programs. Great Lakes Fund Solutions helps at every stage of the process by: receiving supplies into our warehouse, printing supplements, hosting technology for web or CRM-based orders, packing the kits, shipping them UPS, facilitating custom electronic fulfillment and keeping a comprehensive list of where all materials were sent. (More information here)

Additional Marketing Support
We use our IT and clerical services to help support the sponsor's selling effort. We host the vTiger CRM system for a number of clients, so that we can assist with the upkeep of financial advisor data and provide our integrated three-click fulfillment tool. Additionally, we host FundShowroom, a secure data room for detailed due diligence materials. Add-on Services

JOBS Act Advancements
Significant industry changes are unfolding, facilitated in part by the JOBS Act. Certain Regulation D funds can now advertise to prospective investors. Great Lake Fund Solutions is ready to support these 506c general-solicitation funds, which need to be able to demonstrate that all investors are accredited. Our custom process and document management tools can capture the necessary audit trail and display it at your fingertips. CrowdKey is our white-labeled investor screening, deal display and trade settlement platform designed to automatically reconcile with our fund administration system. Additional Information

Tax Return & K-1 Preparation
Great Lakes Fund Solutions works with a Chicago-based tax firm to prepare fund tax returns and generate K-1 tax forms, mailing the documents and storing the files to the web portal as soon as they have been generated.

Proxy Solicitation
Great Lakes provides a proxy service including electronic process design, physical ballot printing, mailing, tabulation and follow-up solicitation. Investor voting options include phone, mail, or online voting with real-time tabulation through the eSuperior web portal. Various communication channels are used by Great Lakes to increase investor participation including phone, email and the U.S. Postal Service.